YeetBot
Description
Overlays any image over human faces found in a picture. Supports custom scaling and shifts
Features
Overlays all detected faces in an image with a mask.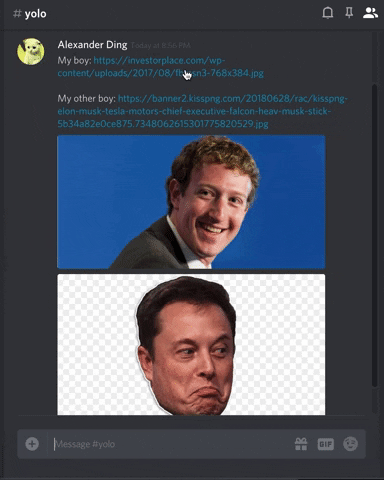 Any custom image can be used as a mask
Server remembers each user's choice of mask
User can set displacements and scalings to apply to the mask
Usage
YeetBot is super easy to use. Call !help for more information, and check out the sample usage below:
!set https://link-to-your-favorite-pic
!clean
!yeet https://link-to-picture-with-faces

Extra Info
Alex Ding, 2019
Want to share YeetBot along with other bots? Click here to add it to a list!